Scandinavian chess table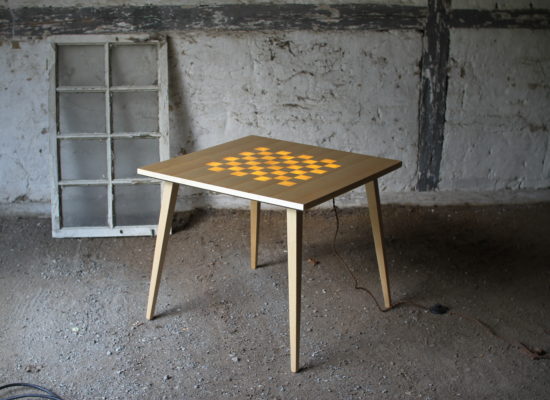 The Scandinavian chess table is made out of traditional Nordic Birchwood and is considered to be a classic coffee table. The design is inspired by the 50s Danish style with the legs sliming down to the floor and a slim tabletop.
The size of the tabletop is 700X700mm and the height is 595mm.
The angle of the legs are 11 degrees and they slim down from 40mm to 20mm.
The size of the chessboard is 400X400mm with every square being 50X50mm
Table designed by Bruno Jonsson